Learn more about our insurance products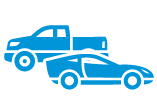 Automobile Protection
Bodily Injury Liability - Pays for damages that involve bodily injury to others for which you become responsible under law.

Property Damage Liability - Pays for damages to property of others for which you become responsible under law.

Comprehensive - Pays for loss of or damage to your vehicle and its equipment from all causes except collision, subject to the deductible on the policy.

Collision - Pays for collision damage to your automobile and its equipment, subject to the deductible on the policy.

Medical Payments - Pays for reasonable and necessary expenses for medical and funeral services to or for any person who accidentially sustains injuries while occupying or getting into or out of your covered automobile, regardless of who is at fault.

Uninsured Motorist - This coverage allows you to recover bodily injury damages due to an accident where the other party does not have insurance, and is found legally liable.

Under-insured Motorist - This coverage allows you to recover bodily injury damages due to an accident where the other party is found legally liable and does not have adequate liability limits.

Road Trouble Service - Pays you up to the policy limit for expenses incurred if your automobile fails to operate.

Additional Expense Coverage - Pays you for necessary additional expenses incurred as a result of a loss for which you are protected under comprehensive or collision coverages. These include rental cars, food, lodging and other incidental expenses.

"Drive Other Cars" Coverage Extension - May be purchased to provide Bodily Injury Liability and Property Damage Liability coverages when operating an automobile furnished for regular use, or a commercial automobile used for business purposes.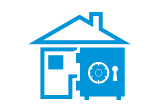 Homeowners
Homeowners insurance covers your dwelling, other detached structures (garage,storage unit), personal property, liability, and medical payments.
There are many optional coverages that are also available:
Replacement cost on dwelling & personal property
Photographic Equipment
Jewelry
Recreational Vehicles
Fine China
Watercraft
Firearms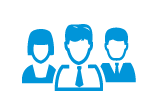 Business Insurance
We have products and coverages you may need, designed to protect many aspects of business.
Examples of the coverage are listed below:
Commercial Automobile
Tools & equipment
Business Property Protection
Business Interruption
General Liability
Crime
Coverage for cargo in transit or in storage
Umbrella Excess Liability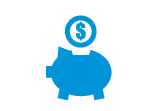 Long Term Care
Long Term Care (LTC) is the professional and domestic help we need to perform simple, daily activities. Such as getting out of bed, bathing, dressing, eating, and tolieting. Long term care could be necessary when recovering from an accident, chronic illness, or simply because of your age. Long Term Care insurance is a valuable tool to help you handle the cost of a lengthy illness. If you know someone who has needed this kind of care, then you have seen the impact a serious health problem can have on financial security. This insurance can help protect your nest egg from substantial medical costs.
How much Does LTC cost?
Home Care is approximately $80-$150 per day or $30,000 to $50,000 per year. Nursing Home is approximately $110-$200 per day or $40,000 to $80,000 per year.
How do you pay for LTC?
Go on welfare and lose independency
Pay for the cost out of your pocket
Get your children to pay
Buy insurance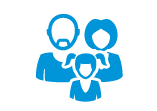 Life Insurance Products
Our product portfolio features universal life, whole life, guaranteed level premium term life, and annuities. We continually strive to update our product portfolio to maintain our competitive position in the marketplace and give you a variety of top-quality options that meet your needs and budget.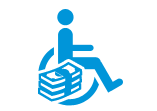 Disability Insurance
Protect your paycheck! Because we all face a world of uncertainty, as a concerned individual looking out for your family, you've seen the reality of disability. It may have been an illness or accident that unexpectedly struck a relative or friend. We all face these risks. But the challenges imposed by disability are based upon a person's efforts to return to work, which differ based on the situation. One out of two mortgage forecloses are a result of disability.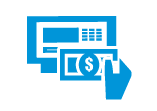 Renters Insurance
This policy offers comprehensive protection for your contents in your rented home or apartment, and more. All at a very competitive premium.